Abermule business units consultation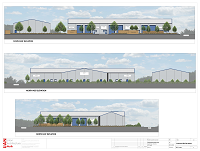 Engineering Design Services has been commissioned by Powys County Council to undertake pre-application consultation in respect of the proposed development at Abermule Business Park, Newtown, Powys.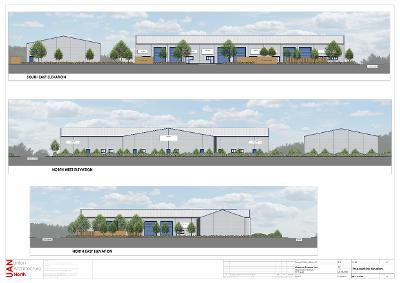 We give notice that Powys County Council is intending to apply for full consent to construct 9 business units (B1, B2 & B8 uses) at Abermule Business Park, Newtown, Powys (315743, 294208)
Prior to formal submission to the Local Planning Authority, and in accordance with the requirement set out in Part 1A of the Town and Country Planning (Development Management Procedure) (Wales) Order 2012, the proposal will be subject to pre application consultation.
This consultation period provides you the opportunity to comment directly to the developer on a proposed development prior to the submission of a planning application to the Local Planning Authority (LPA). Any subsequent planning application will be publicised by the relevant LPA; any comments provided in response to this notice will not prejudice your ability to make representations to the LPA on any related planning application. You should note that any comments submitted may be placed on the public file.
You may inspect copies of the proposed application, the plans and other supporting documents below. Hard copies of the documentation are also available to review at Abermule Community Centre during the consultation period (28.09.2020 - 26.10.2020).
Anyone who wishes to make representations about this proposed development must write to the agent, Louise Evans, at louise.evans1@powys.gov.uk or Louise Evans, Engineering Design Services, County Hall, Spa Road East, Llandrindod Wells, LD1 5LG by the 26.10.2020.

Location Plan Abermule [793KB]

Proposed site plan [1MB]

Proposed site plan (colour) [9MB]

Existing site plan [1MB]

Building elevation drawing 1 [3MB]

Building elevation drawing 2 [878KB]

Building elevation drawing 3 [922KB]

Proposed Floor Plan [101KB]

Proposed Roof Plan [849KB]

Bin Store Details [156KB]

Swept Path Plan [6MB]

Draft Application Form - Abermule [350KB]

Abermule Business Park Design and Access Statement [320KB]

Ecological report [1MB]