Cabinet portfolio changes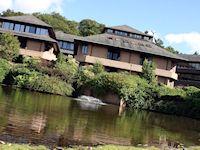 18 November 2020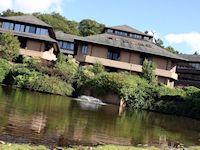 Minor changes of Powys County Council cabinet responsibilities have been completed by the Leader of the Council, Cllr Rosemarie Harris.
The changes, which only affect a couple of services, were announced today (Wednesday, November 18) following the recent Cabinet changes, which saw Cllr James Evans step down and Cllr Iain McIntosh appointed.
The changes see Countryside Services move over to Cllr Heulwen Hulme from Cllr Aled Davies while Cllr Graham Breeze will now be responsible for Environmental Health, Trading Standards, Emergency Planning and Community Safety.
The remaining portfolio responsibilities remain the same.
Cllr Harris said: "We are facing unprecedented challenges at the moment and I needed to ensure that my Cabinet colleagues have the right responsibilities to ensure that we can focus on supporting the council and the needs of the county.
"The changes I've announced will come into force with immediate effect."
The portfolio holder responsibilities will be:
Cllr Rosemarie Harris, Leader
Cllr Aled Davies, Deputy Leader and Portfolio Holder for Finance and Transport
Cllr Myfanwy Alexander, Portfolio Holder for Adult Social Care and Welsh Language
Cllr Graham Breeze, Portfolio Holder for Corporate Governance, Engagement and Regulatory Services
Cllr Phyl Davies, Portfolio Holder for Education and Property
Cllr Heulwen Hulme, Portfolio Holder for Environment
Cllr Iain McIntosh, Portfolio Holder for Economic Development, Planning and Housing
Cllr Rachel Powell, Portfolio Holder for Young People and Culture