Reading Well for Children booklist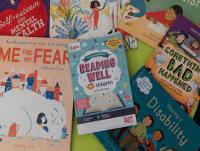 18 November 2020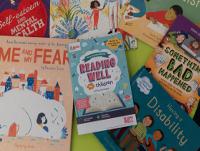 Reading Well for Children provides quality-assured information, stories, and advice to support children's mental health and wellbeing.
A new 'Books on Prescription' booklist was launched in Wales last month to coincide with World Mental Health Day. Topics covered on the list include mental health, worries, feelings, the world around you, coping with tough times and living with a condition.
The books have been chosen and recommended by leading health professionals and co-produced with children and families.
Councillor Rachel Powell, Portfolio Holder for Young People and Culture, said: "Providing the additional offer of books, as a means, of independent reference, encourages young people to take control and confront their own queries. This ensures that they learn how to be self-reliant when focusing on health and wellbeing matters."
"The books on this list have been selected to ensure that they offer the best and most relevant information for our children and families. I really do appreciate this launch, as it will most certainly be relevant in view to the current challenges of Covid 19. We are very aware that this situated has affected our young people already but, also that it will continue to affect them for some time."
The booklist is targeted at Key Stage 2 children (aged 7-11), but includes titles aimed at a wide range of reading levels to support less confident readers, and to encourage children to read together with their siblings and carers.
The books are available to borrow from your local library, and selected titles are also available to borrow as e-books and audiobooks.
Library services in Wales are working in partnership with the Welsh Books Council to provide the titles in Welsh.
To join your local Powys library and find out more about borrowing these books, please contact the library service on 01597 827460 or library@powys.gov.uk.
For more information about Reading Well for Children in the UK, visit https://reading-well.org.uk/books/books-on-prescription/children