Social care staff supported to study for degree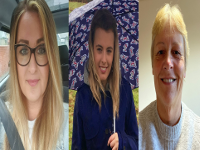 November 18, 2020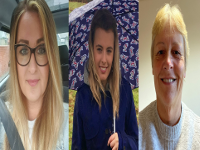 Social care staff at Powys County Council have been celebrating after successfully completing their Social Care degree this summer.
Rachel Vale, Ann Barrington, Chloe Campfield, Zoe Price and Samantha Robertson are all employed by Powys County Council and have been supported to study for the degree over the past two years while working.
This week, the council marks We Care Wales week which aims to encourage people to enter the social care sector.
Councillor Myfanwy Alexander is Cabinet Member with responsibility for Adult Social Care. She commented: "While we welcome recruits from a diverse range of backgrounds, it is always a proud moment when members of our team progress to degree qualifications. We are committed to supporting the professional development of our staff and it is great to see the efforts of these five ladies being rewarded with qualifications which will make them eve more valuable members of the team.'"
Rachel works as a Continuing Health & Complex Care Practitioner in the south of Powys, while Ann has a social work post in the Adult Disability Team in the north. Chloe works as a Social Worker with the Older People's Team in the south while Samantha does the same but in the north. Zoe is a Social Worker with the Children's Care and Support Team in north Powys.
The staff who now have Social Worker posts needed to be qualified before they could apply for social worker posts. They all studied through the Open University.
Ali Bulman is Corporate Director responsible for social care with the county council. She commented: "I'm delighted that our staff have passed their exams and I congratulate them one and all for their hard work. We are very happy to support our staff as they study for this exam as it helps people progress in their career within the council and it helps us with our workforce planning. However, we are still on the lookout for social workers within the council so if there are people out there who are interested, please take a look at our jobs page at https://recruitment.powys.gov.uk/ "
Photo: (from left) Rachel Vale, Chloe Campfield and Ann Barrington are three of the team who have graduated in Social Work through the Open University.