Welshpool High School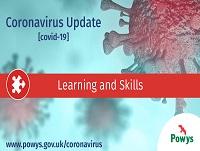 23 November 2020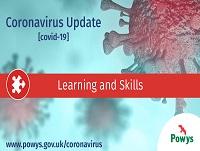 A north Powys high school is to close for two weeks because of rising cases of coronavirus, the county council has said.
Welshpool High School will be closed to pupils until Monday, December 7 due to rising cases in the school and the wider community which is affecting learners and staff.
All learners will receive online teaching for the next fortnight with teachers delivering virtual learning from the school.
Cllr Phyl Davies, Cabinet Member for Education, said: "The senior leadership team at Welshpool High School introduced a number of measures to ensure the safety and wellbeing of learners and staff during this pandemic.
"However, the rising cases at the school and in the community is now causing significant concerns for both the school's senior leaders and the council.
"Due to these concerns, it has been decided to keep the high school closed for two weeks to keep learners and school staff safe.
"Teaching staff at Welshpool High School are committed to ensuring that all learners will receive online teaching over the next two weeks.
"We are asking parents/guardians to do all they can to ensure that their children are actively participating in their learning over this period."
Further detail will be provided from the school to parents/guardians in due course.