Five new public protection officers recruited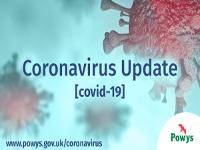 24 November 2020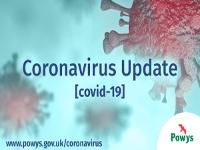 Five new public protection officers have been recruited in Powys to help prevent the spread of Coronavirus, the County Council has announced.
The new officers - which are being funded by Welsh Government - will bolster the county's response to the virus by supporting communities to comply with the latest regulations.
Whilst the officers will primarily be there to provide advice and assist, they will also investigate complaints and alleged breaches of the rules and where necessary, take enforcement action such as issuing statutory notices.
The new recruits take up post on 24 November and will regularly work nights and weekends alongside colleagues in Dyfed Powys Police, to ensure compliance.
Cllr Graham Breeze, Cabinet Member for Regulatory Services, said: "Our staff in Public Protection are working incredibly hard to advise on and enforce the legislation where necessary to prevent the spread of Coronavirus, but there has been a recent increase in demand.
"Officers are working around the clock to provide the necessary advice and inspect commercial premises to ensure sufficient safety measures are in place, but with the number of Covid-19 cases still high, we need the extra support.
"The five new officers will be of great assistance to the Covid-19 Regional Response Team, providing essential advice as well as targeting potential transmission hotspots across the county.
"It is hoped that by working with businesses we can ensure the challenging but essential safety measures are in place to protect Powys. We wish the new officers well in their roles."