Powys game shoots urged to follow guidance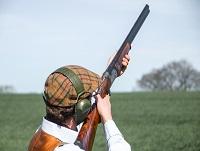 25 November 2020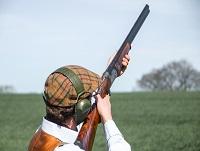 Game shooting businesses in Powys are being reminded of their responsibilities under the latest Coronavirus regulations, following incidents of flouting.
The latest rules state that organised outdoor activities, including recreational shooting, can take place in Wales providing all shooting participants live in Wales and no more than thirty people take part.
Powys County Council has been made aware of recent breaches whereby people living in England are travelling across the border into Wales to take part in some of the county's shoots.
At present, travel is not allowed between Wales and England without a reasonable excuse, such as for work purposes when it's not possible to work from home.
Cllr Graham Breeze, Cabinet Member for Regulatory Services, said: "Only people living in Wales can take part in these sorts of activities at the moment so it is really disappointing to hear of recent breaches at some of the county's game shoots.
"To help protect people's health, no one from England should be entering Wales and vice versa, without a good reason and travelling from England to attend a shoot is not a justifiable excuse.
"We are monitoring the situation closely with Dyfed Powys Police and will use our enforcement powers if issues like this persist.
"I know times are tough and we all long for normality, but the virus is still circulating so please keep following the guidance and help us to keep Powys safe."