Driver Theory Refresher workshops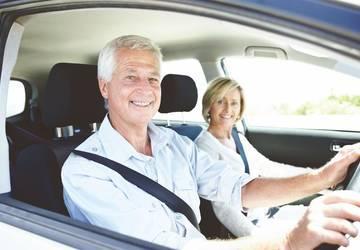 Mature drivers in Powys are being given the opportunity to brush up on their road knowledge thanks to informal workshops organised by the county council.
Powys County Council's Road Safety Unit will be holding its Driver Theory Refresher workshop on the following days:
• Wednesday, July 19 - Llanelwedd
• Monday, July 24 - Newtown
• Tuesday, July 25 - Welshpool
• Wednesday, August 9 - Brecon
• Tuesday, September 12 - Welshpool
• Wednesday, September 13 - Newtown
Aimed at drivers in the county aged 65 years and over, the two-hour and classroom-based informal workshop will provide attendees a refresh of the Highway Code and driver licence requirements. It will also cover topics including night-time driving, medicine and alcohol laws and personal safety behind the wheel.
Attendees will also be provided with details of a practical one-hour driving assessment if wanted.
Cllr Liam Fitzpatrick, Cabinet Member for Highways, said: "Ensuring that our roads are safe is hugely important for our county. I would urge mature drivers across Powys to take advantage of this fantastic scheme. These free workshops are so important because they will refresh and update essential driving skills and could ultimately help save lives."
For further information or to book your place on this course email road.safety@powys.gov.uk or call Bridget Farrington, Area Road Safety Officer (North) on 01686 611586 or Geoff Wilks, Road Safety Project Officer on 07973 944652.