Scamnesty 2020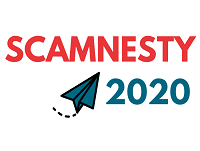 07 December 2020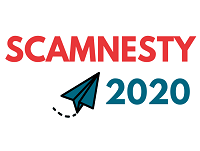 A campaign has been launched by National Trading Standards to get people talking to their loved ones about scams.
Throughout December, the National Trading Standards (NTS) Scams Team, alongside Friends Against Scams, are running Scamnesty 2020 (a scam mail amnesty). The campaign is designed to encourage UK residents to chat with their loved ones about scams and to send in any scam or unwanted mail into the team free of charge.
The NTS Scams Team have been working closely with their dedicated 'Scam Marshalls' and since 2016, have prevented 10,069,130 items of fraudulent mail landing on consumer's doorsteps. All mail received by the NTS Scam Team is used to investigate those behind the scams and perform effective disruption and enforcement work.
They are now opening up the freepost address to everyone in the UK!
Cabinet Member for Trading Standards, Cllr Graham Breeze, said, "As we approach Christmas, we begin to enter a primetime for scams and more ways become available to target consumers during the rush.
"I encourage all residents to talk to their loved ones this festive season and please stay safe"
Powys residents are asked to report any scams to the NTS Scams Team and to make sure their loved ones are safe and aware of the dangers a scam can cause.
If you would like more information or to report a scam, please visit the Scamnesty page on the Friends Against Scams website https://www.friendsagainstscams.org.uk/scamnesty