Revised opening hours for Radnorshire Museum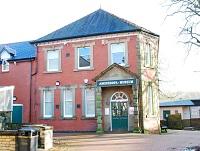 10 December 2020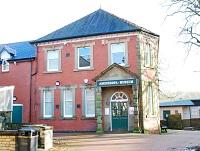 From January, Radnorshire Museum will be open 4 days a week instead of 5 days.
Faced with a budget reduction of £16,000, Radnorshire Museum was planned to open on a seasonal basis for only 6-9 months of the year, but alternative solutions were investigated in order to keep the museum operational year-round.
The proposed benefits to the revised opening hours include more support for the tourism industry in Radnorshire, diverse and varied exhibitions, year-round educational opportunities for Powys residents and visitors to the county, and consistent staffing arrangements.
The Museum holds important artefacts for the county of Radnorshire, including the Llandrindod Wells medieval log boat, a collection of fine art featuring work of Thomas Jones, and a large collection of social history items relating to Llandrindod's Spa heritage
Cabinet Member for Young People and Culture, Councillor Rachel Powell said: "Radnorshire Museum in Llandrindod Wells is one of our three Shire Museums along with Y Lanfa in Welshpool and y Gaer in Brecon. It is important the museum collections, which reflect the rich heritage and culture of our county, are made as accessible as feasibly possible, for all.
"The new arrangements will provide year-round access to Radnorshire Museum for service users while delivering the budget savings required by the council. It is an excellent result and I thank stakeholders for their support."
Please note, Radnorshire museum is currently closed due to the latest Covid-19 regulations issued by Welsh Government