Tighter measures to protect poultry against avian flu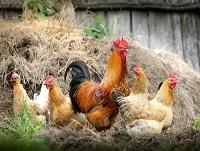 11 December 2020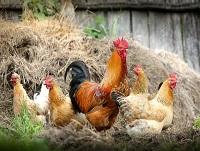 New measures to help protect poultry and captive birds are being introduced across Wales, England, and Scotland following a number of UK cases of avian influenza in both wild and captive birds.
New housing measures, which come into force on 14 December, mean that it will be a legal requirement for all bird keepers to keep their birds indoors and to follow strict biosecurity measures in order to limit the spread of disease.
Avian influenza poses a very low risk to human health and food safety, and it does not affect the consumption of poultry products, including eggs.
Bird keepers should use this time to prepare for new housing measures, including taking steps to safeguard animal welfare, consult their vet and where necessary put up additional housing.
These housing measures build on the strengthened biosecurity regulations that were brought in as part of the Avian Influenza Protection Zone (AIPZ) in November.
The AIPZ means that all captive bird and poultry keepers need to take extra precautions, such as cleaning and disinfecting equipment, clothing and vehicles, limiting access to non-essential people on their sites, and workers changing clothing and footwear before entering bird enclosures.
The restrictions will be applied across the whole of the UK and will be kept under regular review.
Cllr Graham Breeze, Cabinet Member for Regulatory Services, said: "We have previously warned Powys residents about the avian flu alert, but the situation has worsened in recent weeks.
"From 14 December onwards, all bird keepers must keep birds indoors, or take appropriate steps to keep them separate from wild birds.
"Avian influenza is a highly infectious disease so bird keepers must be vigilant for any signs of it, maintain good biosecurity, and seek prompt advice from their vet if they have any concerns."
More information on avian influenza can be found here: https://www.gov.uk/guidance/avian-influenza-bird-flu
Poultry and captive bird keepers and members of the public should report dead wild birds to the Defra helpline on 03459 33 55 77 (option 7), and keepers should report suspicion of disease to APHA on 03000 200 301.
Avian influenza is NOT connected to the COVID-19 pandemic.