Council publishes respite policy for unpaid carers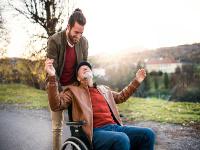 December 15, 2020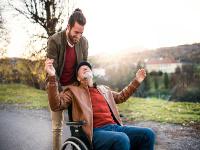 The new policy, which can be found online at https://en.powys.gov.uk/article/1673/Help-for-Carers, sets out how the council can help carers in the county obtain respite from their caring duties.
Respite care aims to provide care for the person that carers support, so that the carer can take a break.
The council can provide respite through a number of ways:
- Through Direct Payments, enabling the cared for to purchase care either at home or elsewhere'
- Residential respite, this is where the carer can book a room in a residential care home for the cared-for person for a short period of time.
- Replacement Care: if the carer is going away, we can pay for care workers to provide care for a short period to support the person for whom they usually provide care.
- Shorter Periods of Respite - the council can arrange for the carer to have regular short periods of support;
- Children's Short Breaks - there is short break provision for children in Powys to which we can help you gain access.
Dylan Owen, is Head of Commissioning with the council. He explained: ""Services to carers are free of charge in Powys, acknowledging the vital role carers play within our communities. Respite as a service to the unpaid carer is almost always free of charge but valued by recipients."
He added: "The amount of respite care an individual may be offered will depend on their, or their carers', individually assessed needs and circumstances. The amount of respite will be written down in a formal plan."
Councillor Myfanwy Alexander is Cabinet Member with responsibility for Adult Social Care with the council. She explained: "We value all of those in Powys who give unstinting support to those in need and we want to support them in any way we can. This policy was designed with considerable input from carers themselves and we home this document will be user-friendly and enable carers to access the support they so richly deserve.'