Refurbishment work to take place at Knighton Sports Centre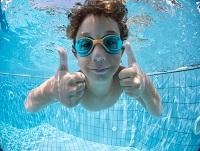 21 December 2020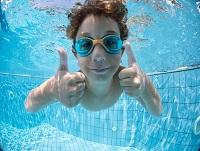 Work to refurbish the pool area and changing rooms at a mid-Powys sports centre will start in the New Year.
Powys County Council and Freedom Leisure have announced that the works will take place at Knighton Sports Centre, starting on Monday, 4 January 2021 with the swimming pool expected to reopen at the end of March.
Works will include replacement of the entire poolside tiling, renewing fixtures and fittings within the changing rooms and new flooring throughout the centre's reception and circulation areas.
An accessible inclusive changing facility will also be built to ensure that all members of the community can access the facility.
The cost of the works will be £200,000.
The work will be carried out by Brecon-based Brecon Business Interiors Ltd, who were awarded the contract following a comprehensive design and tender process. The company will work closed with Heart of Wales Property Services.
Cllr Rachel Powell, Cabinet Member for Leisure Services, said: "Recognising the importance of exercise, well-being and life-long skills in being able to swim, this investment has been welcomed, especially in collaboration with our partners Freedom Leisure.
"Such resources are even more valued now within Powys and I am sure that all ages who access the centre, will appreciate this improvement.
"With limited public spaces that create a Covid-19 safe principle, our leisure centres have demonstrated their value to many people, for many different reasons. I am really delighted that these improvement works are being undertaken in Knighton Sports Centre, ensuring and encouraging more people to participate in exercise and maintain their physical and general well-being."