Stay home and stop the spread of Covid-19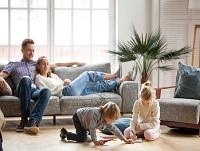 29 December 2020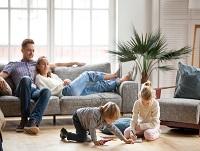 Visitors to Powys, and residents of the county, are being reminded that Wales is at Alert Level 4, after large numbers of people congregated at beauty spots over the weekend.
Current regulations in Wales state that exercise should only be taken near your home - starting and finishing from where you live - and should be done alone or with other members of your own household or support bubble. Wales is also not open for visitors to travel to from other parts of the UK, unless it is for essential reasons such as providing care or for work when you cannot work from home.
Powys County Council's Portfolio Holder for Corporate Governance, Engagement and Regulatory Services, Cllr Graham Breeze said: "I was shocked to see the pictures over the weekend of large numbers of people visiting the Brecon Beacons to enjoy the snow.
"We all know that getting out and about is good for your mental health, but please stick to the rules and stay close to home.
"We are at Alert Level 4 for a reason, because there has been a huge spike in Covid-19 cases which is affecting all parts of Wales. It is putting a huge strain on our health and social care services and is placing the lives of our most vulnerable residents at risk.
"Powys has some beautiful places to visit but they will still be here to enjoy after the large number of coronavirus cases has subsided, while some of your relatives and friends may not if they end up catching this deadly disease.
"We need everyone to play their part and stay home over the days and weeks ahead - however tempting it may be to head to the county's mountains, hills and lakes."
Please follow the national guidance and help keep Wales safe: https://gov.wales/alert-level-4-frequently-asked-questions#section-58322
For the latest updates and information about coronavirus (COVID-19) from the council, please visit www.powys.gov.uk/coronavirus