Remarkable growth of social care enterprise scheme in Powys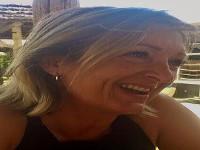 January 4, 2021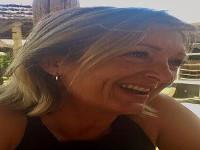 Just under 20 people in Powys have now started working for themselves delivering social care in Powys under the Community Catalyst banner.
The Community Catalyst programme helps people set up their own 'micro-enterprise' to deliver care & support to people who receive Direct Payments to manage their care needs.
And these micro-enterprises are supporting 48 people in Powys who need care and support, providing over 400 hours of care per week.
In the last 12 months, the numbers have grown in the pilot areas (Knighton,Presteigne, Hay on Wye, Talgarth and Crickhowell) and the programme is now spreading across the county.
Community Catalysts work in close partnership with Powys County Council to find people interested in establishing their own businesses and to connect these micro-enterprises with people looking for care and support .
One woman who has set up her own microenterprise is Louise Dudman of 'I Care@Home'. Louise, who is a homeopath, clinical nutritionist (and also a cancer survivor) is working in the Brecon area.
During Lockdown in 2020, Louise recognised the need for support in her community, especially for older people, and set up 'I Care @ Home'. In addition to her virtual clinical work, Louise offers three or more days a week of support to people. She has been helped to establish her microenterprise by Heather Maling, of Community Catalysts.
Louise commented: "Community Catalysts have been wonderful, they made the transition really easy, providing support and answering questions, helping with advertising marketing etc. and putting me in touch with people like social workers and GPs. "
Direct payments are the key to enabling people to use a range of community micro- enterprises like I Care @Home which can provide people with care needs with real local choices; helping them to live healthy, purposeful independent lives, connected to their community.
You can find out more about how Direct Payments work at https://en.powys.gov.uk/article/1573/Direct-Payments.
Heather commented: "Louise is doing some remarkable work supporting people in rural areas who have been hard to reach, either because of their geographical isolation but also because their personal circumstances have led to social isolation "
Louise is just one example of a range of community micro-enterprises being supported by Community Catalysts to get off the ground in Powys.
The programme was backed by Councillor Myfanwy Alexander who is the council's Cabinet Member with responsibility for Adult Social Care. She said: "If I had to describe the people of Powys, I would say they were caring, enterprising and deeply committed to their local areas. The Community Catalysts scheme builds on all these strengths and their role has never been more vital. If you would like to discuss the options to create a micro enterprise in your area, please get in touch: you could help those in need and build a successful business at the same time.'
Contact Heather Maling on 07595411945 or email heather.maling@communitycatlysts.co.uk for more information on community micro-enterprises available or visit https://www.communitycatalysts.co.uk/project/powys/