Beware of Covid vaccination scams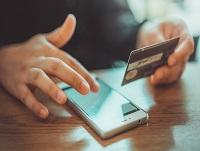 12 January 2021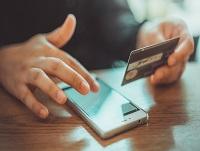 Powys residents should stay alert as scams linked to Covid continue to circulate.
A recent text scam claiming to be from the NHS has been offering people the opportunity to sign up for coronavirus vaccinations.
The text asks the recipient to click on a link which takes them to an online form where they are prompted for personal and financial details.
Cold calls have also been reported where the scammers are asking people to pay for the vaccine over the phone. If you receive one of these calls, hang up immediately.
Residents are being reminded that coronavirus vaccinations will only be available from the NHS and are completely free of charge. You will not be asked for any bank or card details in exchange for a vaccine.
Cllr Graham Breeze, Cabinet Member for Regulatory Services, said: "Unfortunately, the high demand for Covid vaccines provides an opportunity for fraudsters to mislead people and take advantage.
"We know that criminals will use the fear around the pandemic to target victims and attempt to steal a lot of money.
"Our Trading Standards Team have been made aware of a few different scams throughout the pandemic, which is why we continue to advise people to remain vigilant.
"If you do receive an email, text message or phone call claiming to be from the NHS and you are asked to provide financial details, this is a scam.
"Please share this important information with friends, family members, and colleagues."
Adrian Osborne, Assistant Director with Powys Teaching Health Board, added: "I want to be clear. The NHS will never ask anyone to pay for a Covid vaccine. These are free. The NHS will not be asking for your bank details.
"Everyone will be contacted directly by the NHS - either by phone or by letter - advising you about where you will have your vaccine. If you think you have been targeted, please tell someone you trust.
"If you receive any text message you think is a scam or spam you can forward it free to OFCOM on 7726. An easy way to remember '7726' is that they are the numbers on your telephone keypad that spell out the word 'SPAM'."