Day centre re-opening not safe yet, says council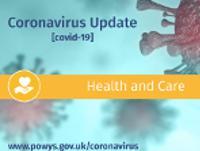 January 13, 2021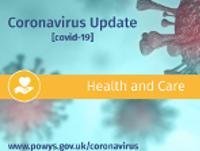 Re-opening day centres is still not possible under current Covid-19 restrictions in Powys, the council has decided.
Day centres for the elderly and for people with learning disabilities have been closed since March due to the pandemic. Now, Powys County Council is looking to extend the temporary closure of these facilities until August 2021 (subject to the Portfolio Holder's final approval on January 14).
During this time, social care staff will discuss with citizens how best to support their needs.
The majority of individuals who attend day services do so in order to meet up with and socialise with others while receiving care during the day. It is not currently possible to provide such a service due to the requirements of guidance to mitigate the impact of the pandemic.
During the pandemic, people who were attending the day centres have either been supported in different ways (e.g. living with the support of carers, either full or part time, or family support) or have chosen to not receive alternative support.
Staff, who normally work in day services have been redeployed to work in business-critical areas such as domiciliary care, whilst others have become part of the Council's Track and Trace team.
Councillor Myfanwy Alexander is Cabinet Member with responsibility for Adult Social Care. She commented: "I fully appreciate that this will be disappointing news for service users and their families but the priority must be safety at this critical time.'
Michael Gray is Head of Adult Services with the council. He added: "Maintaining the closure of day centres and day services for a further six months is a necessary response to current infection rates across Powys. It also provides the service with more time to work alongside individuals and partners to design and embed alternative day opportunities.