Council completes another school building project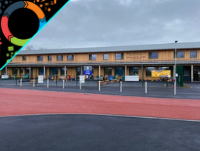 20 January 2021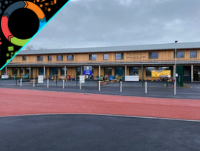 A new school building has become the eleventh project to be completed as part of a major Powys County Council investment programme.
Welshpool Church in Wales Primary School is the latest project the council has delivered under its 21st Century School Programme, which has seen one high school and eight primary schools being built and refurbishment work taking place at one primary school and one high school.
The school opened its door to some pupils earlier this month after the Christmas holidays.
Almost £69m has been invested by the council and the Welsh Government as part of the programme's first wave of investment.
The new school, which will help the council deliver its Strategy for Transforming Education in Powys, is the first Passivhaus primary school to be built by the council.
The build was completed by Knockin-based Pave Aways, who have completed several projects for the council previously including constructing a new replacement building for Ysgol Carno and carrying out major refurbishment works at Ysgol Glantwymyn.
Cllr Phyl Davies, Cabinet Member for Education and Property, said: "I'm delighted that the new Welshpool Church in Wales Primary School has opened its doors to pupils for this first time.
"I'm sure that the school community are equally delighted it has finally opened given that this has been a difficult and testing construction project.
"This is a fantastic facility that will provide an environment that will allow learners and teaching staff to reach their potential.
"Providing high quality teaching and learning environments is one of the aims of our Vision 2025.
"The council and the Welsh Government have made significant investments to provide 21st Century facilities that will help our learners and teaching staff thrive.
"Our investment plans won't stop there. We are progressing with our plans for Ysgol Bro Hyddgen, Ysgol Gymraeg y Trallwng, Ysgol Cedewain and Brynllywarch and other exciting developments."