St Dwynwen's Day... the perfect excuse to love Powys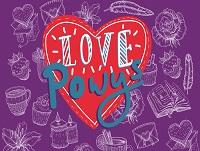 21 January 2021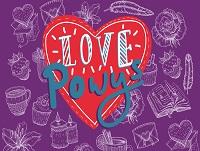 Residents in Powys are being urged to support and shop locally wherever possible this St Dwynwen's Day.
Celebrated on 25 January, St Dwynwen's Day is the most romantic day in the Welsh calendar, the perfect time to show your loved ones, and the rest of Powys, that you care.
Whether it is a card, a bunch of locally grown flowers, a tasty treat, a home cooked meal or a special gift, you'll find everything you need right here in Powys.
Cllr Iain McIntosh, Cabinet Member for Economic Development, said: "There has never been a more important time to brighten up someone's day, spread of bit of love and show your support to our local Powys businesses.
"The coronavirus pandemic has taken its toll on us all, with small businesses bearing the economic brunt of the Welsh Government restrictions in place to keep us all safe. But we can still do all we can by to help high streets stay alive and businesses trading during this challenging.
"We are encouraging and asking our residents to #SupportLocalPowys wherever possible, to support our local businesses and help keep our communities strong. It can be too easy to rely on the online giants, but by keeping your money in Powys you are supporting local jobs and helping to keep our local economy going."
Many of our independent local shops have changed the way they do business and can now take orders online, or over the phone. Some will even happily post gifts direct to family and friends on your behalf. Have a look on their website, social media pages, or just give them a call to see what they can offer. Liking and sharing local businesses social media posts is also a great way to show them your support and help them reach more customers.
If you fancy brightening up someone's day, give your local florist or baker a call, many are taking orders and can make local deliveries safely.
Why not treat yourself to a night off from cooking and order a takeaway from your local pub or restaurant.
Maybe you, or someone you know, is in need of a little pick-me-up. Lots of Powys' independent yoga, fitness, music and art instructors have moved their classes online - why not support a local business, and your wellbeing, and invest in some virtual classes?
Whatever you choose to do to celebrate St Dwynwen's Day, the Welsh day of love, remember to do so by supporting local Powys businesses.