Council staff start making welfare calls again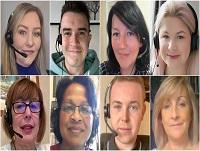 29 January 2021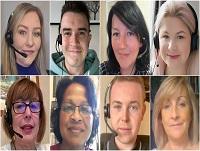 Powys County Council staff have started making welfare calls again to residents who are classed as being clinically extremely vulnerable and to Powys Careline users.
The support service was reinstated on Thursday, 28 January, and is being staffed by workers who have been redeployed from other roles.
The residents who receive the calls are being asked if they need help getting food or prescriptions, or if they need care or social support. They are also being asked if they would like a follow up call from a member of staff or from their local county councillor.
The calls are also used to flag up any welfare concerns, that are raised, with the council's Adult Social Services Information Support Team (ASSIST).
The service was previously operated between 3 April and 14 August last year when council staff made 23,791 welfare calls.
Portfolio Holder for Engagement, Councillor Graham Breeze said: "This service proved to be very popular with some of our most vulnerable residents when it was set up last year and we felt it was the right time to reintroduce it again.
"COVID-19 levels in the county remain a serious concern and the restrictions imposed by the Welsh Government, to control the spread of the virus, are likely to remain in place for some time.
"If any Powys resident needs support, please ask for help. You are not alone and there is someone out there who can help you.
"This service can be a real lifeline to many, and I would like to thank all the members of council staff involved, who are showing great flexibility and dedication to the welfare of our residents."
Help can also be accessed by contacting Powys County Council's Adult Social Services Information Support Team (ASSIST) on 0345 602 7050, or its Front Door Support for children, young people and families on 01597 827666.
The ASSIST team should also be contacted if you have concerns about the safety of an adult, while anyone with concerns about the safety of a child should contact the council's Front Door Support service.
Out of hours the contact numbers are 01597 825275 or 0845 054 4847, and in an emergency - when there is an immediate threat of harm - you should dial 999.