Performance report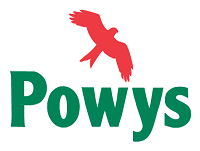 01 February 2021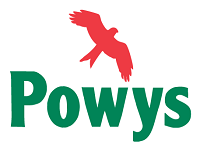 Responding to the Coronavirus outbreak continues to dominate Powys County Council's work and its performance against its Vision 2025 Corporate Improvement Plan, the cabinet will be told next week.
The council collects a wide range of service information to gauge performance against national and strategic targets which are reported to the council's cabinet, with quarter three figures being presented to the Cabinet on February 16.
Last March the council invoked its Business Continuity Plan in response to the pandemic to focus on business-critical activities identifying three priority areas.
Responding to COVID-19
Keeping our Communities Safe and Resilient
Running the council
Cabinet Member for Corporate Governance and Engagement, Councillor Graham Breeze said: "The council's work continues to be dominated by the response to the Coronavirus pandemic with the Business Continuity Plan still in operation. However, performance against usual performance measures has been encouraging with two thirds of objectives maintaining performance compared to the last quarter and 16 per cent improving.
"While our focus has been responding to the pandemic the council has made progress on its 21st Century School Improvement programme gaining Welsh Government support for the £48m state-of-the art flagship learning and leisure campus in Machynlleth and a new £12.9m 270-place primary school in Newtown.
"A strong economy will be crucial when we finally see the end of the pandemic and last month the Mid Wales Growth Deal passed a vital milestone when heads of terms were agreed between the council, Ceredigion, Welsh and UK Governments.
"The signing demonstrated a commitment to work together to deliver the deal as well as £110m investment for the region," he added.
Covid-19 figures
1,812 contacts through the Front Door service with 87% supported
573 face to face child protection visits 89%within timescales
583 face to face child looked after visits 92% within time scales
87% of young people supported by Edge of care service preventing them coming into care
98% of children, young people and families reported reaching family goals through early help
2150 positive COVID cases during quarter with 99% of 9036 contacts traced
Pupil attendance figures for Powys schools remained strong at 81.3%.
1032 young people received emotional health and wellbeing support via school youth workers.
The Detached Youth Work Team has worked with 132 young people
More than 50 hampers and small gifts provided to young people and their families over the Christmas period
9,370 businesses supported with more than £66m grants distributed
3,384 workers received nearly £1.7m under £500 payment scheme
3,385 bookbags ordered through library service
19,240 customer service calls
1,114 new social media followers
3,627 new social media posts
Council tax collection rate to the end of December was 81.12%