Stick to the Countryside Code whilst out and about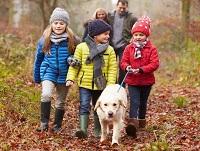 2 February 2021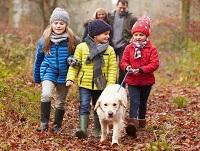 Powys residents are urged to remain respectful and follow the countryside code whilst enjoying our beautiful county.
Whilst in the midst of another lockdown, on the whole, Powys residents are all playing their part to impede the spread of coronavirus and #KeepPowysSafe, by staying home wherever possible.
But even during these Alert Level Four restrictions, it is important to remember that getting outside for some exercise is important for physical and mental health. Current regulations state that we can all leave home as often as you like to exercise, as long as that exercise starts and finishes from our homes.
"The one overriding benefit we have here in Powys during these restrictions, is access to an abundance of outdoor space to safely explore from our doorsteps." Explains Cllr Heulwen Hulme, Cabinet Member for Environment.
"With hundreds of miles of public rights of way, foot paths and cycle lanes, getting out for a daily dose of exercise and fresh air is something we can all take advantage of while still complying with the current coronavirus restrictions.
"However, with more and more of us making the most of our beautiful countryside and with the prospect of spring weather and lighter evenings not far away, it has never been more important to ensure we stick to the countryside code while enjoying the outdoors."
Please remember to:
Respect other people
Consider the local community and other people enjoying the outdoors
Do not obstruct access to gateways
Leave gates and property as you find them
Follow paths but give way to others where it's narrow
Protect the natural environment
Leave no trace of your visit, take all your litter home
Keep dogs under effective control and on a lead near livestock
Dog poo - bag it and bin it, or take it with you
Enjoy the outdoors
Plan ahead, check what facilities are open, be prepared
Follow advice and local signs and obey social distancing measures
To find out more about the Countryside Code, please visit https://en.powys.gov.uk/countryside