£500 self-isolation payments for NHS Covid app users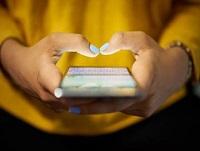 4 February 2021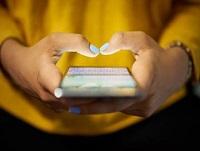 Powys residents who are asked to self-isolate by the NHS Covid-19 app will be able to apply for a £500 self-isolation payment.
A recent update to Wales's NHS Covid-19 contact-tracing app means that, from Friday 5 February, people can apply for a £500 grant if it gives a self-isolation order.
Until recently the payment was only offered to people who had been told to stay home by Test and Trace staff operators and did not cover app notifications.
As of Friday 5 February app users who are notified for being exposed to the virus can apply for the payment through the app if they meet the eligibility criteria of the main scheme. To qualify they must be:
Employed or self-employed
Unable to work from home and will lose income as a result of self-isolation
Receiving Universal Credit or another specified benefit
The scheme is designed to ease money worries during self-isolation and includes a discretionary element to support those who are not on benefits but remain at risk of financial hardship.
Powys County Council began processing self-isolation support in November and will be responsible for administering the new app payments.
Cllr Aled Davies, Deputy Leader and Cabinet Member for Finance, said: "People must self-isolate when symptomatic or instructed to do so because it helps break the vicious cycle of transmission.
"For some people this can mean losing income, but the self-isolation payments are relieving some of that pressure and I am pleased that app users can now access this same support.
"If a user is told to self-isolate by the app, there will be new button that appears on the home screen which redirects them to the council's grant application form.
"Until the app is updated to automatically verify individuals, people will need evidence of their reduced income as well as their self-isolation notification.
"Family finances are already stretched in many cases, so the self-isolation payments can give people in Powys the financial security they need to comply with the regulations.
"The situation is still very serious so people must self-isolate if asked to do so or if they are experiencing symptoms.
"I want to thank every Powys resident who is doing their bit to keep people safe, but please keep following the guidance so that we can finally overcome this awful virus."
Self-isolation payments can be applied for on the NHS Covid-19 app from Friday 5 February.
Please visit the council's website for full details: https://en.powys.gov.uk/article/9957/Isolation-payments