Flood support for Powys communities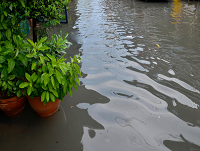 4 February 2021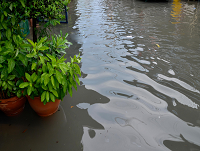 Powys residents affected by the recent floods could be eligible for cash support following the announcement of Welsh Government's £6.5million relief fund.
The new support package includes payments of up to £1,000 for households who suffered flooding due to Storm Christoph.
The grants can be used to repair water damage or replace belongings that were destroyed by the adverse weather.
Powys County Council will pay the funds to eligible residents and applications are now open on the council's website.
Cllr Aled Davies, Deputy Leader and Cabinet Member for Finance, said: "We welcome this financial support from Welsh Government and will do everything we can to ensure those affected get the help they need.
"Dealing with the aftermath of a flood is testing enough but tackling it during a pandemic is hugely challenging.
"Major flooding incidents can leave so much destruction behind and sadly we have seen some instances of this in Powys.
"This crucial funding means that the council can offer more support and make much-needed payments to its worst affected residents.
"Due to Covid the council has been working extremely hard to process all manner of grant support lately, and we will endeavour to do the same with this scheme.
"I want to offer my sympathy to those who have been affected by the recent floods and I urge them to check if they are entitled to this support."
More information on how to apply is here: https://en.powys.gov.uk/article/10370/Flooding-Storm-Christoph