Corporate Improvement Plan Progress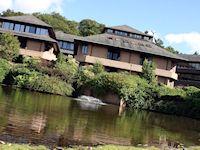 09 February 2021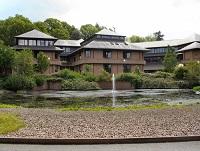 Progress has been made on Powys County Council's Corporate Improvement Plan despite the impact of the Coronavirus pandemic, the cabinet will be told next week.
The Council launched its Corporate Improvement Plan in April 2018 with the ambition of being widely recognised as a fantastic place in which to work, live and play by 2025 with four priority areas, the economy, health and care, learning and skills and residents and communities.
Council Leader, Councillor Rosemarie Harris said; "During 2020 we invoked our business continuity plan to concentrate on business-critical activities in response to the pandemic meaning that some of our Vision 2025 improvement plan had to be put on hold.
"As the year progressed, we considered the impact of COVID-19 and reviewed our Corporate Improvement Plan to check whether our current objectives are still relevant or whether we need to focus on new priorities until 2025.
"Like many others we have been hard hit by the pandemic with an estimated cost of £10m in additional spend and lost income during the first six months of the 2020-21 financial year. Emergency funding has been needed, for example to care for older and vulnerable people, while at the same time income has been lost from many areas.
"We are currently running at a deficit which could create a funding gap as high as £0.75 million. We are also likely to need to make savings of at least £37.3 million over the next five years so that we can balance our budget in the medium term.
"Despite COVID 19 we have made progress against key areas, we have developed and approved a strategy for transforming education in Powys, with completion of new schools in Brecon and Welshpool, started work on 100 new homes in five areas, developed a new co-located library in Welshpool and spent more than £100m with county businesses.
"We have consulted with residents and businesses in Powys to gather views about the pandemic and what additional support may be needed. In response we have provided additional support to the Powys economy, processing over £50 million in grants, introducing free parking over the summer, free planning advice for tourism and hospitality businesses, and launched campaigns to #SupportLocalPowys and #DiscoverPowys.
"All this while becoming a more efficient council reducing our spend by more than £22m," she added.
"Looking forward, our key goals include effective budget planning in an uncertain economy to make sure that our plans are aligned to available budgets, with key transformation and improvement objectives, and focus on new outcomes."
The new aspirations are:
The Powys economy is thriving and sustainable
Powys residents start well, live well and age well
Powys residents are capable, confident and fulfilled
Powys communities are vibrant, resourceful and connected
Powys County Council is high performing and well run
We will support the development and promotion of Powys as a tourism destination
Between 2021 and 2024, the 'Fit for Life' programme will improve access arrangements to 500 homes.
We will ensure that secondary school aged young people have access to high-quality counselling services to support their emotional health and well-being
We will aim to become a zero carbon Council by 2030.