1.5% increase in council house rents proposed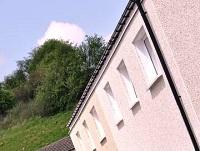 9 February 2021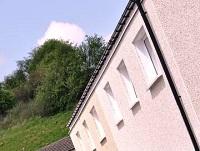 Council house rents in Powys will increase by less than £1.40 per week from April if a funding recommendation is approved by Cabinet next week, the county council has said.
The £1.39 increase, which represents a 1.5 percent increase for the council's 5,389 houses, is necessary to fund the service and ongoing investment in the housing stock.
Cllr Iain McIntosh, Cabinet Member for Housing, Planning and Economic Regeneration, said: "The proposed increase is far less than last year and, if approved, ensures that council-owned homes remain among the most affordable in Powys but allows us to invest in new homes.
"It will help us fund the council's investment programme of providing 250 new homes, of which 118 will have been built by March 2022 - the first new council homes for more than 35 years.
"The new rent will also help maintain the Welsh Housing Quality Standard for existing properties and fund investment to make housing estates cleaner and greener.
"Council rents in Powys are amongst the lowest of any landlord working in the county yet offer tenants the most security. The council receives virtually no day-to-day subsidy from the government for its housing service but next year we plan to invest almost £13.5m in both existing and new homes."
Cabinet will also be asked to approve new charges for services such as grounds maintenance, communal cleaning, heating, washing lines, tv aerials, sewerage treatment and fire safety work.
Rent for council garages will also see an increase of £2.64 per week if the recommendation is approved.
The report will be considered by Cabinet on Tuesday, February 16.