Support grant 'top-ups' for Powys businesses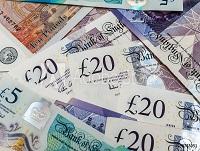 12 February 2021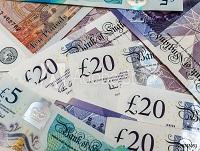 Many businesses in Powys will be eligible for more funding as part of a further round of support from Welsh Government.
The latest funding is a 'top-up' to the Restrictions Business Fund payments that were announced in December and will help businesses through to the end of March.
Powys County Council is distributing the additional payments to non-essential retail, hospitality, leisure and tourism businesses that continue to be impacted by Covid-19.
Businesses that pay non-domestic rates and have received a payment since the October firebreak don't need to do anything - the grant will be paid into their account automatically.
Businesses with a rateable value of £12,000 or under will be eligible to receive a payment of £3,000, and those with a rateable value between £12,001 and £150,000 will be eligible to receive £5,000.
This time around the grant scheme is extended to businesses with a rateable value of up to £500,000 who will also receive £5,000.
Supply chain businesses who have had a reduction in turnover of more than 40% can also apply for this support.
Once again discretionary grants of up to £2,000 are available for businesses not on the non-domestic rates system, but if a business has accessed the ERF Sector Specific Fund or the Freelancer Fund then they won't qualify.
Businesses that have not registered with the council will need to check the criteria and apply online.
Cllr Aled Davies, Deputy Leader and Cabinet Member for Finance, said: "Since the beginning of the pandemic Powys County Council has ensured that financial support has reached people as quickly as possible.
"Altogether we have paid out £67m in grant support and this latest funding announcement means there is more to come!
"This continues to be an extremely busy time for the council. As well as the various grant payments we also have to ensure vital local services continue to run, help to deliver the test, trace, protect programme and support the NHS's successful roll out of the vaccination programme.
"All of this work is hugely important, but I would like to once again thank officers in our Finance Department for their fantastic efforts in helping our businesses when they need it most.
"The grants have been vital for businesses and have protected many jobs that might otherwise have been at risk.
"The pandemic continues to impact our communities, but I hope this additional support will provide businesses with some reassurance and help to cover costs.
"Remember there are more support options out there, including the Job Retention Scheme and the Self Employment Income Support Scheme, so I encourage businesses to explore those too.
"Thank you to every Powys resident who is doing their bit to keep people safe, but please keep following the guidance so that we can finally overcome this awful virus."
Full details can be found on the council's website and applications are now open: https://en.powys.gov.uk/article/10263/Restrictions-Business-Fund