Another cash boost for Powys freelancers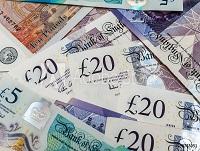 17 February 2021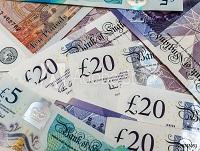 Powys freelancers in the cultural and creative sectors who received grants of £2,500 last Autumn may be eligible for more support.
Welsh Government have recently announced a second round of payments as part of their Covid-19 Cultural Recovery Fund, which was first announced in September 2020.
Powys County Council will once again be administering the funds to help ease cash flow pressures for the freelance professionals.
The criteria set out by Welsh Government explains that the payments can only be made to freelancers who received the first grant, and that anyone in receipt of a Discretionary Business Grant is unable to apply.
Eligible freelancers will need to complete a simple online form and confirm that there has been no change in circumstances since their first payment last year.
Cllr Aled Davies, Deputy Leader and Cabinet Member for Finance, said: "It is great news that the Welsh Government has extended the much-needed grant scheme for these valued professionals.
"Yet again the council will play a key role in delivering the support, which will be on top of the business support grants and self-isolation payments it continues to make.
"Administering various support schemes means that the council is working through a huge number of payments at the moment so I kindly ask people to please bear with us.
"Freelancers from all corners of Powys benefitted from the initial payments and the council has been busy contacting those people in readiness for the second allocation.
"We will make every effort to ensure that individuals receive the £2,500 payment where they are eligible for it.
"I hope this news gives many freelancers a boost at what is a very challenging time for our cultural and creative industries."
Applications are now open and will close on Friday 26 February. Further details can be found on the council's website: www.powys.gov.uk/freelancergrant