Call out for return of unwanted mobility equipment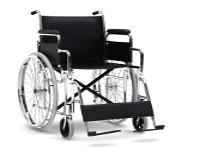 February 18, 2021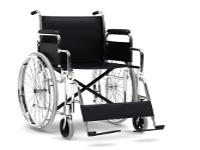 People in Powys who no longer need mobility and other support equipment are being urged to return them to the county council.
Hundreds of people borrow community equipment - such as wheelchairs, walking frames or commodes - from Powys County Council, via its partner NRS Healthcare, to help them live independently.
The council is now calling on people who no longer need the equipment to get in touch to arrange collection.
Councillor Myfanwy Alexander is Cabinet Member with responsibility for Adult Social Care. She commented: "We're asking everyone to have a rummage in the shed or the cupboard under the stairs to check if there are any items they no longer need: you may not need them but we do."
And her message was echoed by Chris Evans, who is the council's Strategic Commissioning Manager (Technology Enabled Care & Community Equipment) who said: "Some people are understandably reticent about receiving any visits to their home during this pandemic but I'd like to reassure them that our partners NRS are using Covid-secure methods of working, including the wearing of masks and use of sanitizers when they make any deliveries or, indeed, if they need items servicing."
"If you can, please get in touch. We can then either reuse the equipment or recycle the parts, so that we are able to help other people in the community," added Chris.
To arrange collection, please call NRS Healthcare on 0345 123 6350