Green Waste Collection Service to Start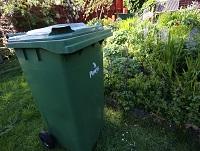 23 February 2021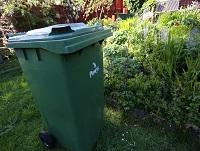 Powys residents are being reminded that this year's Garden Waste Collection Service will start from next week.
There have been some technical issues with renewals with some customers experiencing problems when signing up for the popular service, which runs from March 1 to December 3, resulting in delays issuing renewal bin stickers.
A spokesperson for the service said: "Unfortunately we had some technical issues with the renewal system and would like to thank customers for their patience. The issues have now been resolved with new bin stickers being dispatched to residents today (Tuesday February 23) so should be arriving shortly.
"We would like to reassure all customers that even if your sticker has not arrived in time for your first collections, we will still be there to collect your bins, so please present them at the kerbside as usual.
"Green waste collection days may vary this year and customers are advised to check their collection dates by using the council's online bin day collection finder which is up to date with any changes from last years' service."
The annual subscription of £37, includes the hire of a 240-litre wheeled bin and fortnightly collections of your garden waste between 1 March and the 3 December. With 20 collections, the service works out at less than £2 for each full bin of material collected and recycled.
A smaller 120-litre bin is available at a reduced rate for households with small gardens, or compostable garden waste sacks for those who have their residual rubbish collected in purple bags.
New subscribers to the service will have their green wheeled bin delivered by the council within 10 working days.
Residents not subscribing to the service will still be able to compost their garden waste at home or take it to one of the five household waste recycling centres in Powys.