A first in Wales for residents living with dementia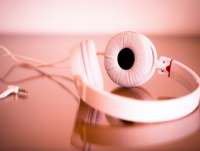 26 February 2021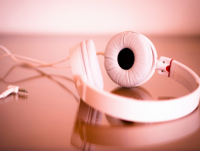 Powys County Council's Library Service is proud to be the first library authority in Wales to work with dementia charity Playlist for Life to distribute their booklet 'Create the Soundtrack of Your Life'.
Music has the power to bring joy to those who are living with dementia. Playlist for Life promotes the benefits of personal playlists and the powerful effect of music to evoke memories.
Councillor Rachel Powell, Cabinet Member for Culture and Young People, said: "Over 2,000 people are known to be living with dementia in Powys and the councils' library service are committed to providing support to them and their carers.
"We hope this booklet will help people living with dementia in Powys to recall happy memories with their family, friends and carers and we are looking forward to working with the charity in the future to provide activities across our library service."
The 'Create the Soundtrack of Your Life' booklet, available in Welsh or English, aids people living with dementia to note, with their carers, the songs that matter to them and record the memories they evoke, which aids conversation and engagement.
A copy of the booklet can be requested by contacting your local library through the Order and Collect Service.
For more information about the Order and Collect Service and to find your local library visit https://en.powys.gov.uk/libraries, email library@powys.gov.uk or call 01597 827460.
For more information about Playlist for Life, visit their website: www.playlistforlife.org.uk