Footpath widening works to take place in Llandrindod Wells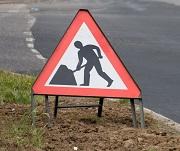 3 March 2021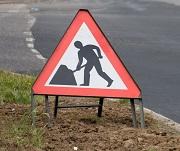 Work to continue to widen footpaths in a mid-Powys town as part of the active travel initiative are due to begin next week, 8 March 2021.
The works will take place on Spa Road East in Llandrindod Wells and will continue the widening of the footpaths on each side of the road from the County Hall entrance to beyond the Cefnllys School to the end of the playground and to the Broadway turning on the other side of the road.
To improve pedestrian safety, the junctions within this section of the highway will be narrowed to make crossing the road easier, and the 20mph zone will have added doomed speed cushions to ensure drivers adhere to speed limits.
Cllr Heulwen Hulme, Cabinet Member for Highways, said: "The work is an essential part of the council's active travel programme and will improve road and pedestrian safety in the area, particularly for families walking to and from school.
"The continuation of these widened paths create a network of safe routes within the town, allowing the community to confidently choose to walk or cycle rather than using the car.
"We will endeavour to minimise disruption to road users and pedestrians during the works and thank you in advance for your understanding and patience whilst these safety improvements are made."