Cemetery Plans Make Progress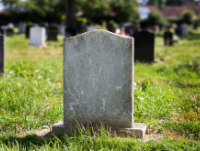 4 March 2021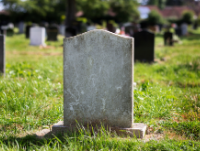 Plans by Powys County Council to extend the operation of two cemeteries in the county have taken important steps forward.
Work to extend Presteigne Cemetery has started and planning permission has been granted for an extension to Machynlleth Cemetery. The moves when complete will provide enough space at both facilities for the next 100 years.
The Presteigne work, which is taking place on land adjacent to the existing cemetery, started last week removing hedgerows in advance of the nesting season. As well as additional burial capacity it will include 20 car parking spaces as well as improved access to the site.
Work to install infrastructure will commence shortly and is expected to take 4-6 weeks to complete. The county council bought the land next to the cemetery from Presteigne and Norton Town Council in 2018 for £47,000, it already had permission for use as a cemetery.
Cabinet Member for Regulatory Services, Councillor Graham Breeze said: "I am delighted to see real progress on these important cemetery extension schemes. When complete they will provide enough capacity for 100 years and take pressure of neighbouring cemeteries.
"We thank members of Presteigne and Norton Town Council and the local county councillor Beverley Baynham for their work and co-operation in delivering this project.
"The county council is pleased that is has received planning permission to develop a new cemetery at Y Plas, Machynlleth and is already in discussion with the town council to transfer land so that infrastructure work can start."