Volunteers provide listening service to patients in last months of life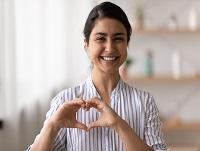 8 March 2021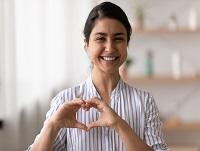 Volunteers are helping to provide end-of-life support to patients at three Powys hospitals, with more due to be included in the future.
They offer companionship, friendship and support to those who are terminally ill, and to their families, and will also continue to support relatives after the loss of their loved ones if needed.
The newly established Companion Volunteer Service is available in Ystradgynlais, Brecon and Bronllys Hospitals, with the potential for it to be extended across the rest of Powys during the project. Due to current Covid-19 restrictions the support now is offered either by telephone or video call but could be face-to-face in the future.
Louise Hymers, Powys Teaching Health Board's Macmillan Lead Nurse for Cancer and Palliative Care, said: "The support offered by the volunteer is that of companionship, someone to talk to, a friendly voice. All the volunteers within the service have had appropriate training in supporting people at this difficult time.
"Following referral to the Companion Volunteer Service, we match each patient and/or relative to a suitably trained volunteer. This volunteer will then contact the patient and/or relative to provide support."
Inpatients at the three hospitals, who are in the last 12 months of their life, and their relatives, can refer themselves to the volunteer service, or ask a nurse to refer them.
This service is funded by the Welsh Government and the National Lottery Community Fund and received support from two charities, Helpforce and Marie Curie, as part of a project across the UK to explore the role of volunteers in providing support to end-of-life patients. The service is provided free of charge.
Maeve Hully, Director of Volunteering at Helpforce, said: "We are delighted to work in partnership with Marie Curie to support the delivery of this important project at three Powys hospitals, using our expertise and knowledge in project delivery and volunteering innovation practices.
"We know that there is significant untapped potential for volunteers to play a greater role in the NHS, and to better support patients, families, staff and services. The reality for some terminally ill patients is that they will spend a lot of time alone and face the devastating prospect of dying alone on a hospital ward, especially during this time as COVID-19 remains and self-isolation continues across the country, a higher number of people than ever before will be spending their final moments alone. Others may have partners or family and friends, but they can often feel overwhelmed and isolated. This is why we are passionate to support this project with Marie Curie. Training more volunteers to support people at the end of their life and their families, will be a positive change in many people's lives."
Andrew Wilson-Mouasher Marie Curie Director, National Programmes and Place Based Systems, said: "We are delighted to support Powys Teaching Health Board on this project. We know from our own work that volunteers play a vital role in supporting people and their families at end of life as part of an integrated team, listening to concerns and maintaining social connections, and by working as part of the wider system to ensure people can access the care they need when they need it most."