Council to light up three buildings in yellow to remember victims of Covid-19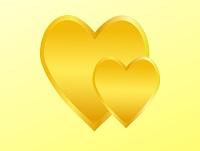 15 March 2021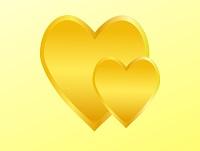 Three Powys public buildings will be lit up in yellow for one-night next week (Tuesday 23 March) to help remember all those who have lost their lives to Covid-19.
Powys County Council (PCC) will be putting on the display, with the help of Newtown-based contractor AL Technical, at Y Gaer in Brecon, County Hall in Llandrindod Wells and The Park offices in Newtown.
They will be lit in yellow, and feature yellow hearts, to commemorate all the residents of Powys who have been lost to the coronavirus pandemic in the past 12 months, with the date marking a year since the first day of the first nationwide lockdown.
The council is acting after being approached by Hannah Walsh, from Presteigne, who asked if it would join in with an event organised by the Covid-19 Families Wales Facebook group, which aims to 'Light up Wales to Remember'.
Hannah Walsh said: "I lost my mum to suspected Covid last year, in May. It is always a difficult time when we lose someone, but it is quite a unique experience to lose somebody during a pandemic.
"I haven't been able to arrange a funeral or a memorial service that many people could attend. And that's been very hard to feel that family and friends haven't had an opportunity to say goodbye and to mark her passing.
"And one of the things that's especially difficult about losing somebody to Covid is that we are all bombarded every single day with references to Covid in the news and so it is very hard to get any distance from it. It's just very painful to have a daily reminder of the illness."
After losing her mum, Hannah came across the Facebook group Covid-19 Families Wales which she says is focused on "ways to remember our loved ones" and which developed the idea for 'Light up Wales to Remember'.
"That's been a fantastic source of support," said Hannah, "because there are other people who have gone through similar experiences. Lots of people in the group describe having lost somebody, lost their loved one, to Covid and that, that person caught it in hospital. And that's a very particular experience of guilt.
"You feel very guilty because I took my mum to hospital because she was unwell and it's very hard for me that, that's where she caught it. It's somewhere that she should have been safe, and she wasn't.
"So, with these unique and quite painful experiences, it's been brilliant to have the opportunity to share that. A lot of people in the group have talked about how hard it's been to have people questioning the existence of Covid and wondering whether their relative had underlying health conditions, that's very, very painful. People either don't believe it or take it seriously or underplay the significance of it."
Major buildings throughout Wales, both public and private, are going to be lit up in yellow on the night of Tuesday 23 March as part of the 'Light up Wales to Remember' event, while Marie Curie is also using that date for its 'National Day of Reflection'.
Covid-19 Families Wales is asking residents to draw and put a yellow heart in their window, or place yellow fairy lights or a bunch of daffodils there. They can also help by checking on someone they know who has been bereaved or by sharing stories of their own experiences of Covid-19 on social media.
There will also be a minute's silence held at 12 and 9pm.
Leader of Powys County Council, Cllr Rosemarie Harris said: "Once we received Hannah's request and heard why she wanted us to light up our buildings, we were happy to help out.
"We wanted to show our support for everyone in the county who has lost someone to Covid-19. It really has been a difficult past year and it is good to take the time to come together virtually and to reflect on what has happened.
"I hope those who are living near to our buildings or passing by enjoy the sight of them lit up in yellow, but please don't travel to see them, as we still need to be very careful not to spread Covid-19; we will be sharing pictures of the display the next day."
Powys residents who have lost a loved one to coronavirus may like to consider joining the covid19 families-wales Facebook group while Powys Teaching Health Board provides this advice on 'Coping with Grief and Loss': http://www.powysthb.wales.nhs.uk/sitesplus/documents/1145/Coronavirus-BeareavementSupport.pdf
https://www.ataloss.org/ can signpost you to a range of bereavement support services, while Cruse Bereavement Care can also be contacted on: 0808 808 1677.