Rogue traders target Powys residents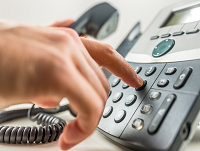 15 March 2021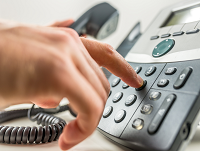 Residents and businesses in Powys are being warned by the council to be cautious of traders who cold call offering property repairs and maintenance.
Powys County Council wants to ensure that residents and businesses are not conned out of money by rogue traders, following recent reports received by Trading Standards.
Some cold callers are unqualified conmen or woman, who charge extortionate amounts of money for little or no work.
Cllr Graham Breeze, Cabinet Member for Regulatory Services, said: "In these cases the work conducted is usually extremely poor. Our advice to people is to never accept work from cold callers and remember that old saying - if it's too good to be true it usually is!
"Rogue traders usually demand immediate payment and will try to move on untraced. Always check a tradesperson's credentials, particularly their phone number and address.
"Ask friends or neighbours if they have heard of the business and request a written quotation with a clear price before going ahead with works.
"Never part with money until the work is completed to your satisfaction and don't be forced into going to the bank or building society to withdraw cash."
Legislation requires cold callers to give consumers a 'cancellation notice', giving them 14 days to cancel the contract made for any work over £42. Failure to issue a cancellation notice in the correct manner is a criminal offence.
Anyone who thinks they may have fallen victim to rogue trading should contact the Citizens Advice Consumer Service on 03454 04 05 06.