Covid made me redundant at 60 years old, but I've found a new career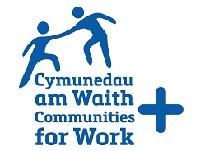 16 March 2021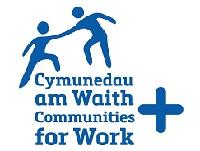 Mark Hughes is sharing his story to encourage job seekers in Powys to take up free support
Official figures show Powys' unemployment rate now stands at 5.1% which is the highest figure for five years. Mark Hughes, from Llanidloes, is one of 250 people being helped into work by Communities for Work Plus - a free employment mentoring scheme in Powys.
As rates of unemployment in the area have risen as a result of the pandemic, Communities for Work Plus (CfW+) is geared up to support more Powys residents who are looking for work.
The scheme is urging people aged 16 or over, who are either unemployed or in low paid work to sign-up. Those who register can get access to specialist one to one support from a mentor alongside bespoke training opportunities, to help develop essential practical skills and improve their chances of employment.
Mark was made redundant from his engineering role in April 2020, he says: "After being made redundant, I was going to lots of job interviews, but I was finding it difficult to secure work. At 60 years old, I really thought that my age was holding me back.
"I decided to seek advice from Communities for Work Plus, who from the offset offered me lots of useful pointers about my career prospects."
In October, armed with new skills and knowledge to pursue a different line of work, Mark began his new career driving lorries and forklifts, using his engineering skills as part of his role to maintain machinery.
Mark continues: "My mentor was very supportive, helping me find the right training and I always knew he was at the other end of the phone if I needed.
"Communities for Work Plus helped me think outside the box, broaden my scope and look down different avenues of work that I hadn't previously thought of."
Funded by Welsh Government and delivered by Powys County Council, Communities for Work Plus helps individuals improve their employability skills, including CV writing, interview preparation, confidence building, finding work placements, and sourcing funding for qualifications.
Cllr. Iain McIntosh, Powys County Council's Cabinet Member for Economic Development and Regeneration, said: "Powys, like the rest of Wales and the UK, has been hit hard by the pandemic. In these challenging times, we know that our services are needed by people across Powys now more than ever.
"The last 12 months have highlighted and increased the barriers which prevent disadvantaged people from achieving their potential. The Communities for Work Plus scheme is ready to help as many people as possible to improve their chances of gaining employment and training within Powys."
For more information or to sign up, you can visit the CfW + Powys website: www.powys.gov.uk/cfw