Residents warned about council tax reduction scam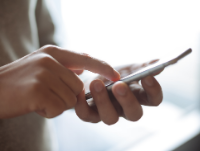 17 March 2021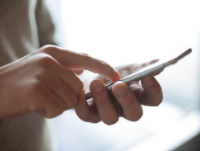 Powys residents are being warned about fake emails, letters and phone calls claiming to offer council tax reductions and refunds.
The council has been receiving reports from concerned council tax payers who are being tempted into giving away personal details in return for a promised refund.
One persuasive email currently doing the rounds is disguised by government branding, the use of similar wording to government communications, and is signed "The Government Digital Service Team".
Powys County Council can confirm this is a scam and residents are urged not to click on any links or give away any personal details.
Gwilym Davies, Head of Planning, Property & Public Protection at Powys County Council, says: "There are a number of spoofing scams circulating at the moment which are taking advantage of the current situation, and sadly they do catch people out."
"Council tax scams are all the more confusing given that legitimate council tax bills are being issued to residents around this time, so people could mistake these as being genuine.
"The council would never approach residents in this way and all official correspondence will address you by name at the start of the message.
"However genuine a call or message might seem, it is always best to check before transferring any money or giving away any sensitive information."
Powys County Council does offer council tax payment breaks and reductions for those struggling with financial difficulties due to Covid, but residents need to apply for this on the council's website.
If you are targeted by one of these scams you can report it to Action Fraud, Citizens Advice or report the message as "phishing" to the NCSC (National Cyber Security Centre) at report@phishing.gov.uk
To report suspicious text messages, forward the message to 7226. This is a free message which alerts your service provider who will then look into the origin of the text and block the number.