World Autism Awareness Week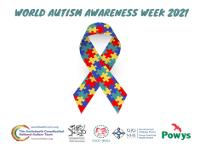 March 29, 2021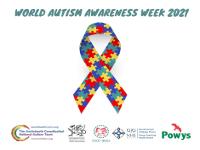 This week is World Autism Awareness Week, with World Autism Day falling on Friday.
Autism is a spectrum condition that affects how people communicate and interact with the world. It is believed that there are around 700,000 autistic adults and children in the UK.
During World Autism Week is particularly important to raise awareness of the barriers that autistic people and those that live with autism face every day.
People with autism have unique talents that should be celebrated. During World Autism Week and beyond it is essential that we welcome and recognise the contribution that autistic people make to our Powys community and beyond.
In Powys we are reviewing our services and working hard to ensure that autistic people have the support and advice needed to enable them to live their lives to the full and continue to make their unique contribution to society.
Simon Anderson, Powys Autism Lead said: "Powys County Council, Powys Teaching Health Board, Powys Integrated Autism Service and third sector partners are committed to working in collaboration to ensure that people with autism have their voices heard. This commitment is further supported with the new Autism Code of Practice, that is intended to come into force in September 2021 - this statutory document will outline the services and support that autistic people can expect to access in their local communities."
The Autism Wales website is a fantastic resource; it is full of advice and guidance on all aspects of autism and also has local contact details for Powys Autism Lead, Simon Anderson, and other services that support autistic people. https://autismwales.org