Llanidloes Primary School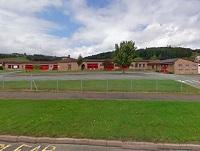 12 April 2021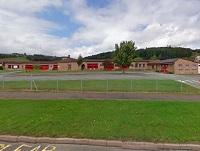 A north Powys primary school will be closed for the next two days due to a utility failure, the county council has said.
Powys County Council has confirmed that Llanidloes Primary School will be closed after a water leak was found in the pipework to the school's main heating system. Pupils were due to return to school tomorrow (Tuesday, April 13) following the Easter break. Floors in the Foundation Phase corridor will need to be dug up so that the leak can be repaired.
Pupils will move to online learning while the school building is closed. Parents will be informed what the online arrangements will be by the school.
The school should re-open to pupils and staff on Thursday, April 15.
Lynette Lovell, the council's Interim Chief Education Officer, said: "Engineers have been at the school over the weekend investigating and this morning they found the location of the leak.
"Unfortunately, the leak is under the floor of one of the school's corridors, which will need to be dug up so that repairs can be carried out.
"While the repairs are being carried out, the school building will remain closed and pupils will now move over to online learning for the next two days. We apologise to parents for any inconvenience this may cause."