Powys Befriending Service could be the answer for lonely residents of all ages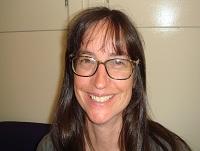 13 April 2021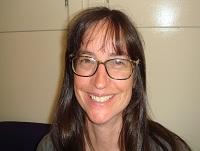 Isolated or lonely over 50s could find the support they are looking for through the Powys Befriending Service and so could isolated or lonely younger residents as well.
Powys Association of Voluntary Organisations (PAVO) has seen an increased demand for the service it runs to maintain social networks for the county's older residents during the coronavirus pandemic, but in a surprising twist it has also helped younger generations as well.
The welfare calls made to vulnerable residents by Powys County Council in the past 12 months, have revealed that many of them are feeling isolated or lonely.
Those who have asked for more support have been referred to PAVO's Powys Befriending Service, but it is only able to help those who are aged 50 or older. So, to solve this problem, isolated or lonely younger residents have been asked to volunteer and make phone calls to isolated or lonely older residents.
Sharon Healey, PAVO's Senior Officer responsible for the Powys Befriending Service, said: "We want to help everyone who is referred to us, who is feeling isolated or lonely, but we can only connect them to a trained and police checked befriender if they are over 50. So, if we have had someone younger referred to us, we have tried to encourage them to become a volunteer befriender instead.
"The surprising benefit to this, as with many other types of volunteering, is that it often helps the person giving the support as much as the person who is being helped. So, even though we can't help them directly with their own loneliness or feelings of isolation, we can offer them a chance to help themselves."
In the past, Powys Befrienders would visit people in their own homes or in the community, but due to Covid-19 these links are now being made through telephone calls, video calls, online meetings, emails and letters.
If you, or anyone you know, would benefit from using the Powys Befriending Service please call PAVO on 01597 822191 or email: PBS@pavo.org.uk
Sharon Healey added: "Weekly contact could make the difference to help you overcome loneliness and isolation whilst having a good chat. And if you need help getting online, or would like to improve your digital skills, then one of our volunteers can help you with that as well."
Online events being run by the Powys Befriending Service, in the next few weeks, include:
Coffee & Chat - Wednesday 21 April, 11am-12pm
Art & Craft with Nat - Friday 23 April, 11am-12pm
Sgwrsio (opportunity to chat to others in Welsh) - Thursday 29 April 11am-12pm
Yarn & Yatter - Thursday 6 May, 11am-12pm
Bring Your Own Lunch Club - Thursday 13 May, 12.30-1.30pm
You can register to join these events or find out more information on the befriending page on the PAVO website: https://www.pavo.org.uk/help-for-people/befriending.html
PAVO also runs a Community Connector Service, which can help adults of all ages in the county, as well as their families and carers, to access extra support to maintain their independence. The service can put you in touch with voluntary organisations and community groups who can support you further. If you are interested in this, call 01597 828649 or email community.connectors@pavo.org.uk
If you would like to become a Powys Befriender with PAVO, please email volunteering@pavo.org.uk or ring 01597 822191.
You can also find out more about volunteering on the Powys Volunteer Centre page on the PAVO website: https://www.pavo.org.uk/help-for-people/volunteering.html
Hundreds of volunteering opportunities can also be found on the Volunteering Wales website: volunteering-wales.net/