'Unmute yourself' ready for the Senedd and Police and Crime Commissioner elections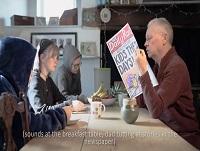 15 April 2021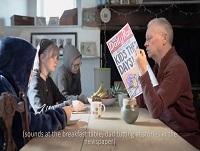 Powys residents who are eligible to vote are being urged to sign up to the electoral register.
Anyone who wants to 'unmute themselves' and have their say - as advocated in a video produced by Mid Powys Youth Theatre (MPYT) for Powys County Council (PCC) - needs to take action before the deadline to register on Monday 19 April.
The Council would like anyone who is not already on the electoral register to sign up, so that they can have a say in how their country and police force is run in the Thursday 6 May Senedd and Police and Crime Commissioner elections; and is especially keen for this message to reach 16 and 17-year-olds and foreign nationals who are legally resident in the UK, as they are now entitled to vote in the Senedd election.
As part of a campaign to promote the right of 16 and 17-year-olds to vote, PCC commissioned MPYT to produce this video, #UnmuteYourself, which has been widely distributed on social media: #UnmuteYourself - Register by 19 April 2021! - YouTube
PCC's Health and Social Care Change Manager - Start Well, Joanna Harris said: "We wanted to increase the number of 16 and 17-year-olds who were aware that they can register to vote in the forthcoming Senedd elections. And we wanted to capture the views and opinions directly of young people to encourage their peers to vote.
"We were hoping for a catchy video that other young people would be interested in viewing to learn more about their vote.
"Given the restrictions in relation to Covid-19 the video has shown real creativity in presenting a relevant message in a safe way. Mid Powys Youth Theatre went above and beyond by producing the video so quickly and professionally using the catchphrase 'Unmute yourself' which, considering the last year, is remarkably applicable and relevant.
"We wanted to amplify the voices of our young people in Powys to encourage them to use their voice and 'unmute' themselves."
If you are aged 16 or 17 or are a foreign national, legally resident in the UK, you can now vote in Senedd elections. Register before midnight on Monday 19 April 2021.
To register to vote please visit: https://www.gov.uk/register-to-vote
People across Powys are also being encouraged to think about how they will vote at the forthcoming elections.
This year, due to Covid-19 regulations, extra measures are being put in place to ensure people can vote safely whether they plan to do so in person at a polling station, by using a postal vote, or nominating someone to vote on their behalf if they are unable to attend a polling station on the day.
Applications to vote by post must be made by 5pm on Tuesday 20 April. Ballot papers must be returned before close of polls at 10pm on the day of election.
The deadline to apply for a proxy vote is 5pm on Tuesday 27 April, however emergency applications will be considered on 6 May until 5pm.
For further information or support visit https://en.powys.gov.uk/elections or call the council's Electoral Services on 01597 826202.