Powys teachers receive new laptops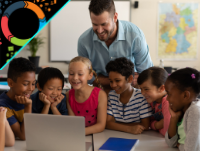 19 April 2021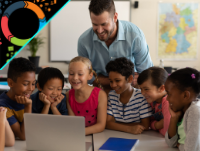 Over 1,110 teachers working in Powys schools have received a new laptop thanks to a Welsh Government initiative, the county council has announced.
Powys County Council has been able to provide the laptops to all teaching staff across the county's schools thanks to a £423,000 investment from the Welsh Government's Hwb EdTech programme. The programme supports the transformation of digital infrastructure of all maintained schools in Wales.
The council's Digital Services Team oversaw the roll-out of the laptops so that they were ready to be used by teachers as soon as they were switched on. The council's Passenger Transport team arranged for many of the devices to be delivered to schools by utilising existing school transport operators.
Diane Reynolds, Head of Digital Services, said: "Technology has been vital more than ever over the last 12 months due to the Coronavirus pandemic and there is no doubt that it will continue to be vital over the coming years. It's important that we provide staff, including teachers, with the IT equipment to carry out their duties.
"I'd like to thank those involved in delivering these laptops, including the school transport operators who helped out to ensure they were delivered safely."
Lynette Lovell, Interim Chief Education Officer, said: "One of the guiding principles of our Strategy for Transforming Education in Powys 2020-2030 is that we have a digitally-rich schools sector that enables all learners and staff to enhance their teaching and learning experience.
"I'm delighted that we have been able to provide these laptops thanks to funding from the Welsh Government's Hwb EdTech programme. It is important that school staff have the IT equipment then need so that they can thrive and help guide our learners within this new digital environment and help them reach their potential."