Volunteers wanted to help with Powys Libraries reading project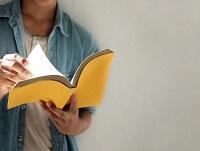 22 April 2021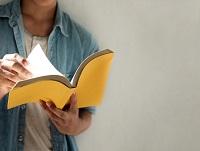 Volunteers are wanted to help with recording and editing stories for a county-wide Powys Libraries projects.
The County Council is looking for help with its Enchanted Hour scheme so that it can expand the service it offers to keen readers of all abilities and ages.
The Enchanted Hour recordings will form a bank of audio stories and discussions on Powys County Council's (PCC) new Cultural Services website, which is due to be launched later this year.
Libraries staff and volunteers are currently recording classic literature for this project, due to copyright restrictions, but also hope to persuade some Powys-based authors to read and record their own work too.
Nina Davies, Head of Housing and Community Development, said: "Audio book loans have increased in popularity since the first lockdown, last year, and can be vital in helping to maintain well-being, especially for people who live alone. They offer a friendly voice, during a period of isolation, but they can also be more convenient, as you can put a recording on while you are doing other tasks or activities.
"They are also important for residents with sight or literacy impairments and help make sure that everyone has access to our books."
Volunteers have also played a crucial role by helping to deliver books, selected through the Council's Order & Collect service, to residents who have been shielding or self-isolating. In some instances, books have even been delivered alongside food shopping, medicine or hot meals.
The Council's Library Service is looking for volunteers, for the Enchanted Hour project, who are happy to record themselves reading on either video or an audio file but is also keen to hear from anyone with digital recording and editing skills who can help with the presentation and the addition of subtitles.
Anyone who is interested in volunteering with Powys Library Service should email: library@powys.gov.uk or call: 01597 827460.
Powys libraries are open again for bookable computer sessions and limited browsing by appointment or managed queue. However, the Order & Collect service will continue to be available, for those who prefer it. You can call 01597 827460 or order online on the PCC website: https://en.powys.gov.uk/orderandcollectbooks
Library members can also download eBooks, eAudiobooks and eMagazines for free on the PCC website: https://en.powys.gov.uk/elibrary