Could you do something amazing for your community as a volunteer?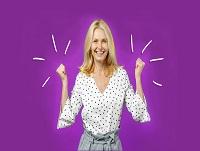 23 April 2021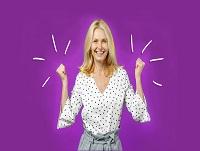 The coronavirus pandemic has seen an explosion of volunteering across Powys and the organisation which has co-ordinated much of the effort hopes it will continue.
Powys Association of Voluntary Organisations (PAVO) has recruited more than 2,000 new volunteers, in the past 12 months, to fill formal roles as way-finder marshals at mass vaccination centres, and collecting food and medicine for vulnerable residents, while thousands more have provided informal support to their neighbours.
And it would like to see many of these new volunteers continue to make a difference to their communities as lockdown restrictions ease and efforts are made to reopen services and to rebuild the county's economy.
Carl Cooper, Chief Executive of PAVO, said: "Volunteers will never replace paid members of staff, but they can be deployed alongside them in many roles and make the public services delivered in Powys even better."
"They have been real heroes during the coronavirus pandemic, and I hope they will have seen the benefits volunteering bring to both the people being helped and those providing the help and decide to continue offering some of their time to support others."
If you want to volunteer, the Powys Volunteer Centre on the PAVO website (https://www.pavo.org.uk/help-for-people/volunteering.html) is the place to go to find out more.
PAVO works with a range of partners, including Powys County Council and Powys Teaching Health Board, to promote voluntary work and to help individuals find volunteer placements that suit them, through this centre.
It is currently recruiting more way-finder marshals for the three mass vaccination sites in the county at Newtown, Builth Wells and Bronllys, as many of its existing volunteers are returning to work or studies after spells on furlough, closure of their businesses or of distance learning.
"Powys Volunteer Centre is the gateway to volunteering and can help you meet new people, gain experience, learn new skills and have fun," added Carl Cooper. "Volunteering is for anyone aged 14 years and over and can really help to improve your wellbeing and give you a sense of achievement that you can only get from helping others."
The Powys Volunteer Centre explains what volunteering involves and what to do if you want to volunteer. It is also the place to go to if you are looking to recruit volunteers for your organisation or within your community, or if you want any help for your voluntary group or organisation.
There are three ways to find your ideal volunteering opportunity:
Contact the Powys Volunteer Centre by emailing volunteering@pavo.org.uk or calling 01597 822191.
Visit the Volunteering Wales website: volunteering-wales.net/
Contact one of PAVO's partners in your local area: Brecon Volunteer Bureau, CAMAD (Community Action Machynlleth And District), Crickhowell Volunteer Bureau, Knighton and District Community Centre (The Comm), North Montgomeryshire Volunteer Bureau, Rhayader and District Community Support or Ystradgynlais Volunteer Bureau.
If you are looking for a flexible volunteering opportunity, you might like to consider online volunteering, which you can do from your own home - and you do not even have to be based in Powys.
Online volunteers fulfil many roles, from being a trustee to providing befriending or marketing support, but they can also be 'digital mentors' who support organisations or individuals who need help to get online.
If you would like to offer your skills as a digital mentor or would benefit from their help then again the organisation to go to is PAVO: www.pavo.org.uk
Powys has the most charities per head of population for any local authority area in Wales, with 16.8 charities per 1,000 people, the Wales Council for Voluntary Action reported in 2020.
It boasts 4,040 community and voluntary groups, 22,313 trustees and a further 26,346 volunteers in other roles, whose time is worth £129.1 million per annum to the local services. They manage to draw in £57 million worth of funding to the county and provide an economic boost of £173.6 million.