Council seeks information on memorial plaques at Brecon Cemetery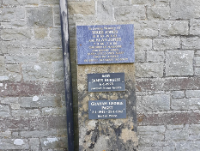 26 April 2021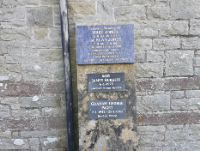 Information relating to three memorial plaques currently installed on a chapel in Brecon Cemetery is currently being sought by the council.
Three memorial plaques, located on the side of a chapel in Brecon Cemetery, Cradoc Road are to be relocated from the chapel to a new and suitable location in the cemetery.
The council is seeking information relating to the families of the following deceased to inform them of this move,
· Trudi Jones (14.08.63 - 15.08.63) and Alan Jones (7.11.66 - 7.11.66) Children of Marjorie and Dennis Jones
· Baby James Burgess (6.1.1978)
· Graham George Paget (2.1.1942 - 25.1.1942)
Gwilym Davies, Head of Property, Planning and Public Protection, said, "We have already written to the families at the addresses attached to the applications at the time, the most recent of these was about 50 years ago, but so far had no luck in responses.
"We are not aware of any family members visiting the plaque memorials, but just in case, we would prefer the families are made aware we are moving the plaques before it happens, rather than them discovering they have been moved after the fact.
"We would welcome any correspondence with the relatives should they wish to get in contact with us."
If you have any information that may be of use, or you are a relative, please get in contact via email at public.protection@powys.gov.uk or call 01597 826000.