Cabinet to consider transfer of funds for new education facilities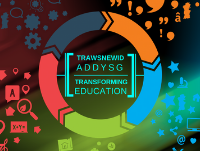 12 May 2021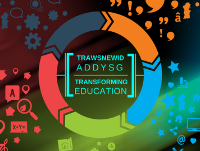 Work on developing plans for four new education facilities in Powys could move a step closer if a transfer of funds is approved by Cabinet next week, the county council has said.
Powys County Council wants to develop the new facilities as part ambitious plans to transform education in Powys, providing learners with the world-class facilities they deserve.
As part of the plans, the council wants to start feasibility and concept design work for the following schemes:
A new facility at the site of Ysgol Calon Cymru's Llandrindod campus
A new campus for Gwernyfed High School
A new, dual-stream primary school in Sennybridge, replacing the current Sennybridge CP School building
A new campus on the site of the old Brecon High School which could include a new school, pupil referral unit and swimming pool.
To enable feasibility and concept design work to begin on the four schemes, Cabinet will be asked to approve a transfer of funds (known as virements) worth £1.15m to fund these works.
Cllr Phyl Davies, Cabinet Member for Education and Property, said: "Providing high-quality teaching and learning environments is one of the aims of our Vision 2025 and our Strategy for Transforming Education in Powys will help us meet these aims.
"We want to provide the best facilities for our learners, their families and the wider community and what we're proposing as part of these four schemes will help us achieve this.
"The feasibility and concept design works for each of these schemes is essential, not only to inform the council of more accurate project cost estimate but also for business case development in order to draw additional funding from the Welsh Government. These initial feasibility studies do not prejudice the outcome of any school reorganisation proposals that are required.
"I am recommending to Cabinet that they approve the transfer of funds for these four schemes as it allows us to start feasibility and concept design and we can continue with our exciting Transforming Education programme."
Cabinet will be considering the virement on Tuesday, May 18.