Cabinet approves proposals to transform post-16 schools' provision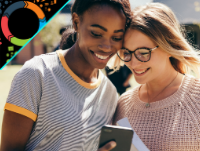 18 May 2021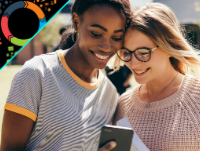 Proposals to transform post-16 schools' provision, so that Powys learners can thrive and meet the demands of the 21st Century, have been approved by Cabinet, the county council has said.
Powys County Council wants to improve the learner entitlement and experience for post-16 learners across the county as part of its Strategy for Transforming Education in Powys 2020-2030.
It wants all post-16 learners to have equal access to high-quality provision in both Welsh and English for all learners including those with Additional Learning Needs (ALN).
Today (Tuesday, May 18) Cabinet approved the ambitious proposals.
The council will now introduce a new structure, including a strategic management board, which will ensure there is a strategic oversight of post-16 schools' provision in Powys. The structure will ensure that post-16 learners are able to access a broad range of subjects, with a blended offer of academic and vocational provision.
Post-16 provision will remain at all current Powys post-16 centres as part of the proposals. Under this model, all post-16 learners will have a 'home base' but will be able to access courses locally and across the county via face-to-face teaching and through the online delivery of lessons.
Cllr Phyl Davies, Cabinet Member for Education and Property, said: "One of the strategic aims in our Strategy for Transforming Education in Powys is to improve the learner entitlement and experience for post-16 learners in the county.
"We believe that all learners should flourish and grow into capable, healthy, confident and ethically informed citizens so that they are prepared to contribute fully as ambitious, enterprising and independent individuals to the demands of the 21st Century.
"Our ambition for post-16 schools' provision is that it provides an inclusive and flexible academic and vocational provision for all learners, regardless of their language or ability, so that all learners can access a broad, balanced and appropriate curriculum offer through the medium of Welsh and English.
"We want our learners to be effectively supported to thrive through well-planned enrichment activities and through bespoke wellbeing, academic, vocational and career support and guidance.
"We also want to forge strong partnerships between other higher education partners and employers to ensure that all learners can be appropriately advised on their next steps.
"Innovative use of digital learning opportunities will support and supplement the offer available to ensure the quality and breadth of provision is sustained.
"The leadership and governance will ensure that all provision is of the highest standard and delivered by passionate specialist, and reflective practitioners with a proven track record of excellence, where all staff and learners are highly valued as part of the learning organisation.
"Outstanding academic, vocational, and extra-curricular outcomes of the highest level will ensure that all Powys learners will have access to their appropriate, meaningful and aspirational pathway.
"We want to transform post-16 schools' provision in Powys so that it makes a real difference for our learners. The proposals approved today will help the council achieve this."