Step closer to establishing county's first all-age Welsh-medium school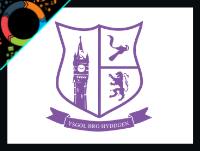 18 May 2021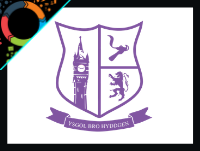 Plans to turn a north Powys school into the county's first all-age Welsh-medium school have moved a step closer, the county council has said.
Powys County Council wants to change Ysgol Bro Hyddgen from a dual-stream school to a Welsh-medium school, where teaching would be through the medium of Welsh, ensuring that all pupils become fully bilingual in Welsh and English.
The proposal will help the council deliver one of the aims in its Strategy for Transforming Education 2020-2030, which is to improve access to Welsh-medium provision across all key stages. The strategy was approved in April 2020.
During December 2020 and January 2021, the council carried out a seven-week consultation on the proposal.
Today (Tuesday, May 18) Cabinet gave the go-ahead for a statutory notice to be published formally proposing the change after receiving and considering the consultation report.
Cllr Phyl Davies, Cabinet Member for Education and Property, said: "We would like to thank all those who took part in the consultation exercise for this proposal.
"By moving Ysgol Bro Hyddgen along the language continuum, it will help us meet the aims and objectives within our Strategy for Transforming Education in Powys. It will also ensure that all pupils attending the school have the opportunity to become fully bilingual, fluent in both Welsh and English, therefore contributing to the Welsh Government's aspiration to achieve a million Welsh speakers by 2050.
"Whilst many of the responses to the consultation expressed support for the proposal, a number of concerns were also raised. Should the proposal be implemented, we will work with the school to ensure that the provision at Ysgol Bro Hyddgen continues to meet the needs of learners in the Machynlleth area.
"We will now continue with our proposal to turn Ysgol Bro Hyddgen into the county's first all-age Welsh-medium school by publishing the statutory notice formally proposing the change."
The proposed change would be introduced on a phased basis, year-by-year, starting with the school's Reception class in September 2022. Additional support would be provided to pupils to improve their Welsh language skills including opportunities for immersion education which has proved very successful in other counties.
"We are developing a fantastic new community campus for Ysgol Bro Hyddgen and the Dyfi Valley community that will be a flagship development not only for the area but also for the county and Wales," said Cllr Davies.
"Alongside this development we want to give every child the advantages that a bilingual education provides from the very beginning."
It is anticipated that statutory notices will be published shortly and that a further report, summarising any objections received, will be considered by the Cabinet in the autumn.