New Welsh-medium education information page created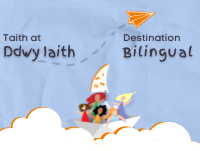 18 May 2021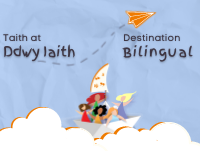 Parents in Powys considering a Welsh-medium education for their child are being urged to visit a new information page that has been created by the county council.
Destination bilingual: the benefits of choosing a Welsh-medium education has been created by Powys County Council to provide parents with the latest information about Welsh-medium education and the benefits of bilingualism.
Welsh-medium education is the best way to ensure children become fully bilingual, and able to communicate in both Welsh and English. The dedicated web page includes information on the bilingual journey from the beginning of a child's life through to secondary school, testimonials from parents and learners about the benefits of a Welsh-medium education and a 'Your questions answered' section which provides answers to common Welsh-medium education questions.
Cllr Phyl Davies, Cabinet Member for Education and Property, said: "Across Wales more and more parents are choosing a Welsh-medium education for their children so that they can become bilingual and fluent in Welsh and English.
"The evidence from the rest of Wales is that Welsh-medium provision offers the best opportunity for learners to become fully bilingual whilst also creating a dynamic outward-looking cultural environment.
"It's important that parents have all the information available to them if they are considering choosing a Welsh-medium education for their child. This new page has all that information in one place and I hope parents find it helpful."
To find out more about Welsh-medium education in Powys, visit http://en.powys.gov.uk/schools and click on Destination Bilingual.